(Opal) Zolene Melvin moved to Marshalltown in 1952 with her husband Steve. Steve became the vocal music instructor at MHS, and Zolene took a position with the Melbourne Public Schools where she taught all grade levels of music and high school English and literature. Zolene eventually taught K-6 music in the Marshalltown Schools during the 1950s and dedicated her free time to teaching private piano and organ lessons through 1990. Zolene worked with hundreds of students and enjoyed watching them grow and develop their musical skills. Zolene developed a special relationship with each of her students and cherished their friendships.
Zolene was involved in many community activities throughout her life. She and Steve participated in the Nurses' Choir of Evangelical Hospital where Steve conducted and Zolene accompanied. Both were active on the "Messiah" Board for 20 years. The Melvins also served on the Marshalltown Community Concert Association Board and accompanied many musicals presented by the Marshalltown Community Theatre. The Melvins were members of the Central Christian Church for a number of years. In 1957, Zolene became organist and handbell choir director at Elim Lutheran Church and later joined the Elim Church family.
After Steve's death in 1983, Zolene once again became a part of the Marshalltown Community School District working in the District Media Center and at the Administration Building. She remained with the District until retiring in 2005.
Zolene enjoyed membership in the Tuesday Musical Club for a number of years performing in different capacities including two-piano programs with friend Audry Hafar and also with Barbara Kondrath. Zolene's singing talents were put to good use in a group known as the "Dreamettes." She was also involved in PEO, Starpha, and the Marshalltown Piano Teachers organization.
Zolene considered Marshalltown her "home" and developed many friendships that were a vital part of her daily life. As printed several years ago in the Times-Republican, from teaching private piano lessons to playing organ at Elim Lutheran or piano at Community Theater, Zolene put a song in Marshalltown's heart for many years. Zolene herself once stated, "I can't imagine being without music; I just can't imagine it."
Zolene's legacy to the youth of Marshalltown was to establish a scholarship for Marshalltown students planning to attend any church-based college or university. Her dream was for students to develop their musical talents and then use those talents to elevate and enhance the worship experience.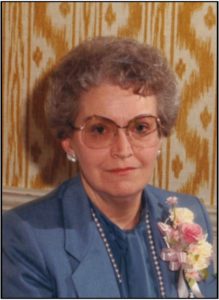 Please click anywhere in this text to download the 2023 Zolene Melvin music scholarship application.
Please turn in completed applications to the Marshalltown High School counselors office or directly to Elim Lutheran Church.