Take a look at our photos!
Holiday Concert
November 18, 2023
Director Larry Pfantz and Pastor Paul Waterman stand next to the canned goods "candle" that attendees donated as admission to the Holiday Concert. The canned goods were donated to the House of Compassion and the Emergency Food Box.
Swine & Dine Community Dinner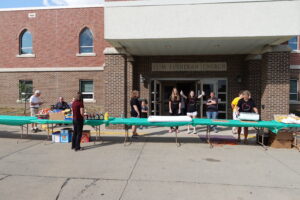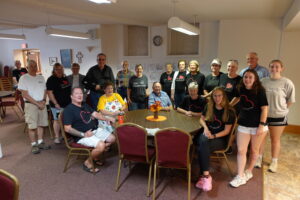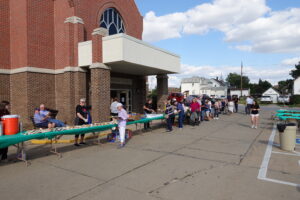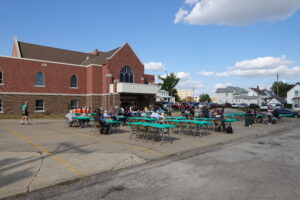 Blessing Food Box Erected

Built by Gerald Jones & Dan Wolfe

Summer 2023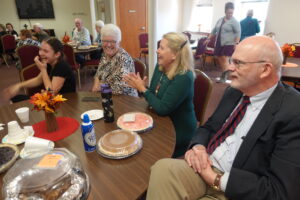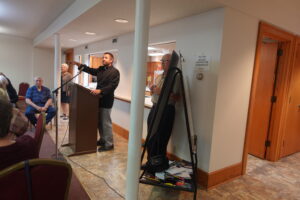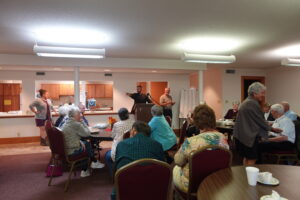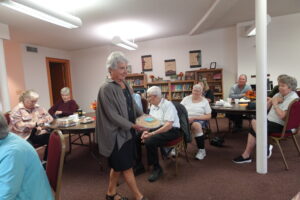 Making kits for MCC students in the dorms.
Worship in the Parking Lot
July 5, 2020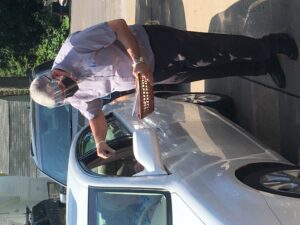 Epiphany Celebration of Our Lord
January 5, 2020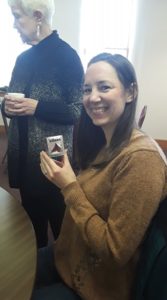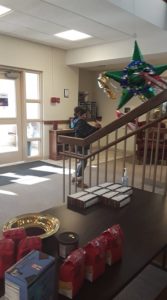 Thank you to everyone that helped make this year's prison ministry a success! It was a great time had by all!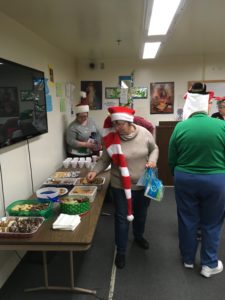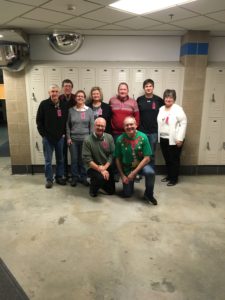 The Food Packaging Event was a success! Thank you to everyone that helped support this event. We packaged 2,130 packages of Spanish rice. The food packages were given to the Emergency Food Box to be distributed to local families in need! Way to go Elim!